Corpus Christi: The great Feast of the Body of Christ, the day that we pay reverence to Jesus in the Holy Eucharist.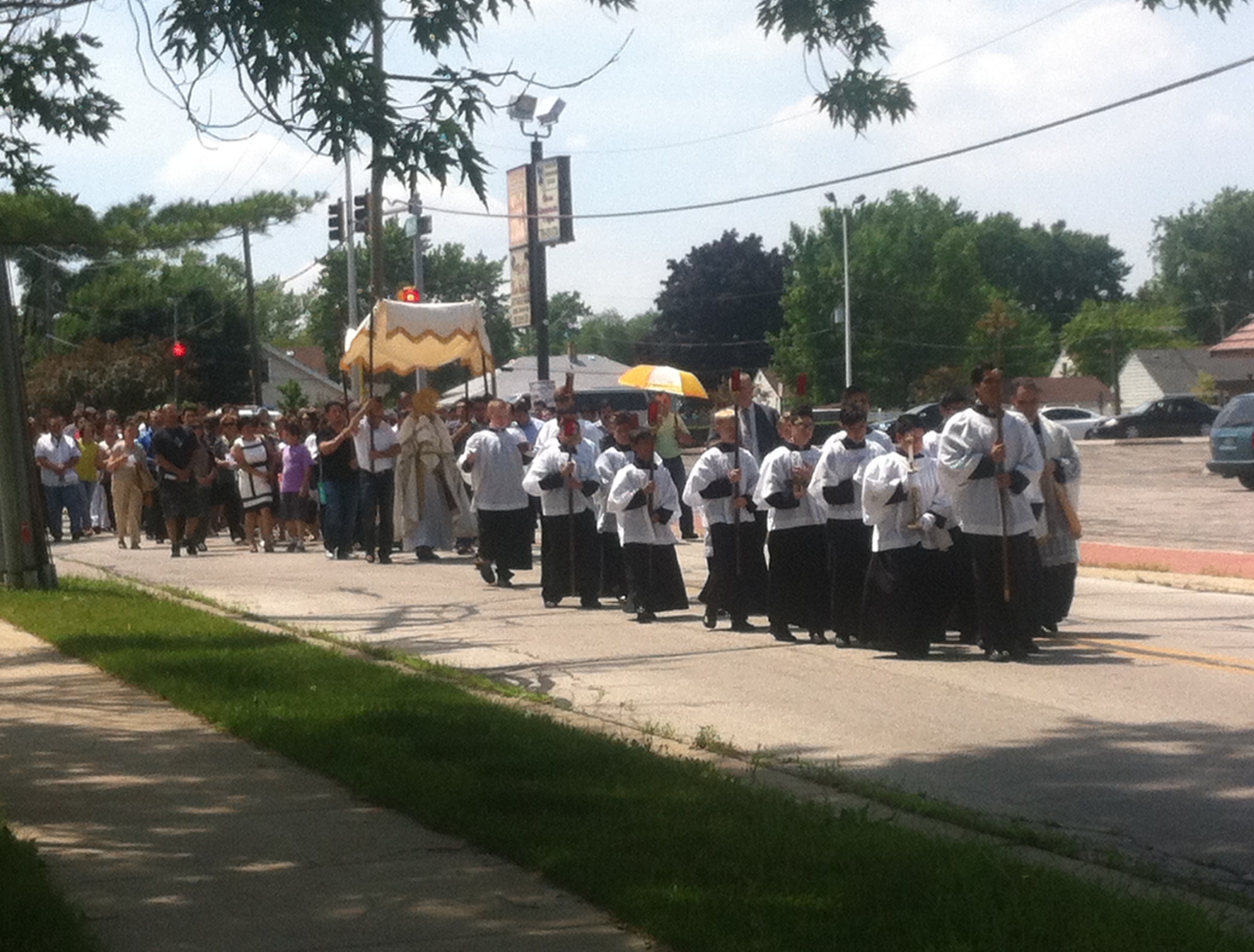 Bells are rung as we approach an altar.
Stopping to pray at one of the four altars, beautifully provided by Catholic families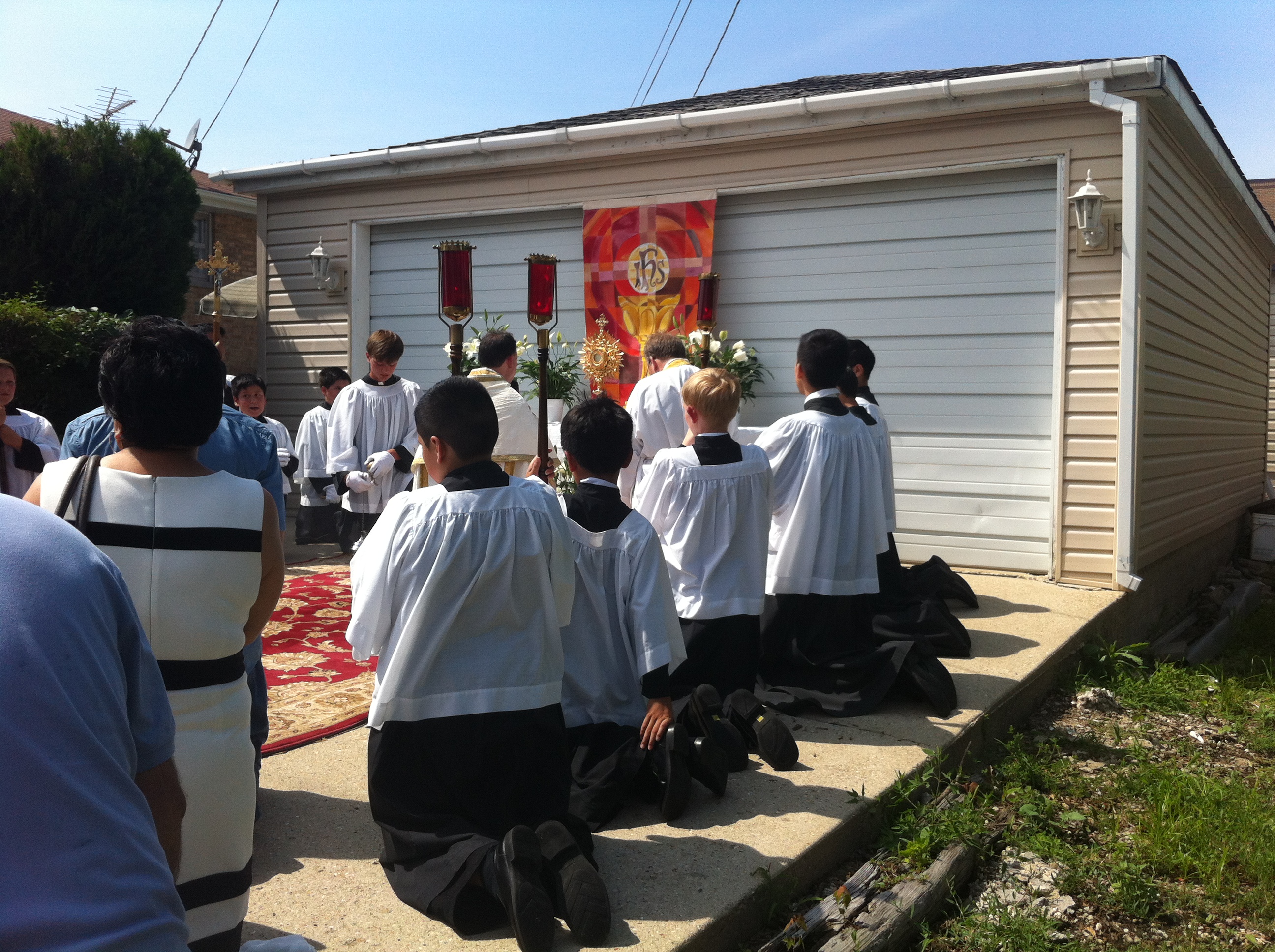 Off again to proclaim our Faith!  Curious neighbors looked on to see our love of Jesus.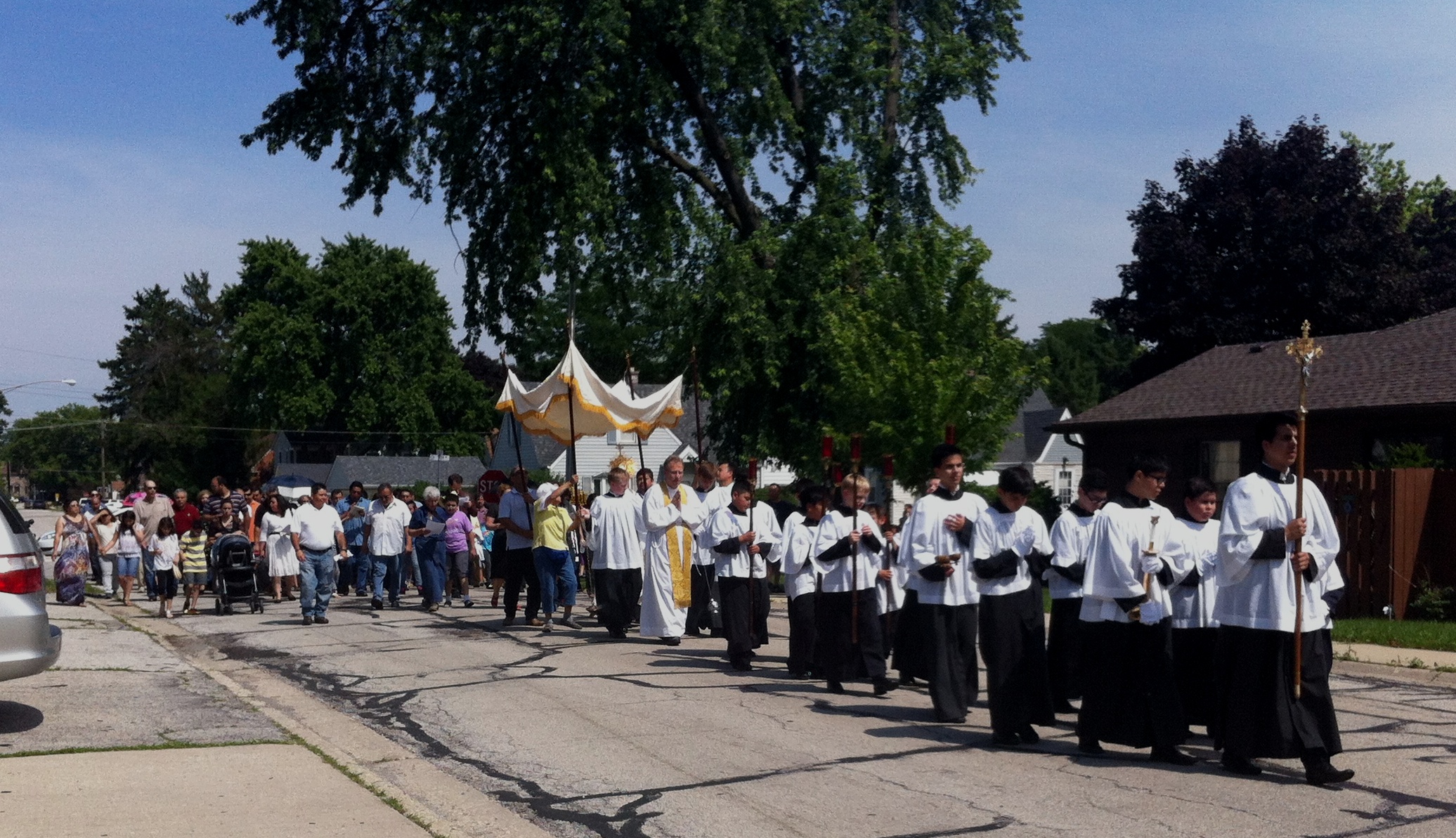 Father carrying Our dear Lord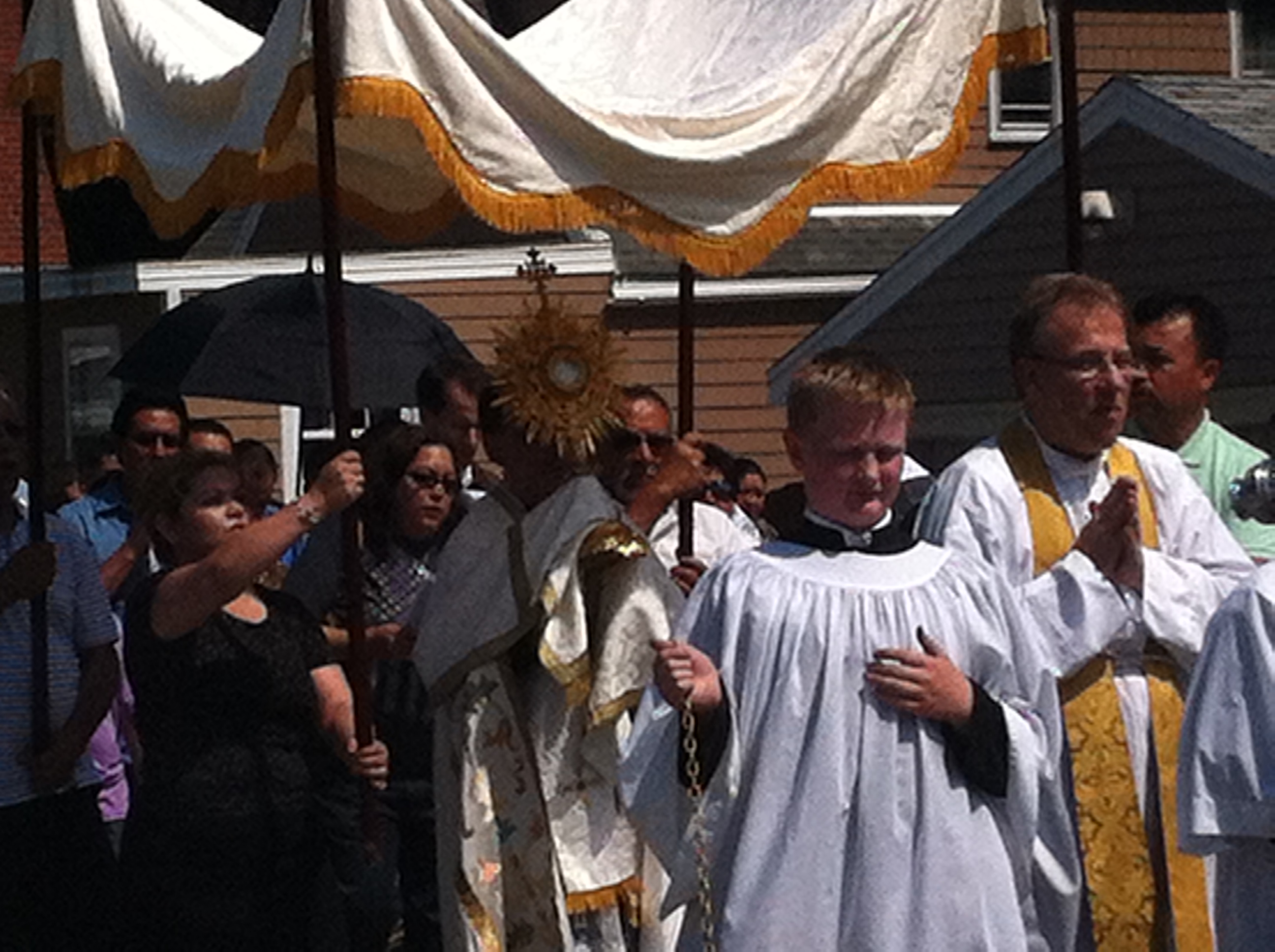 Altar boys leading the way. Maybe they will all become priests!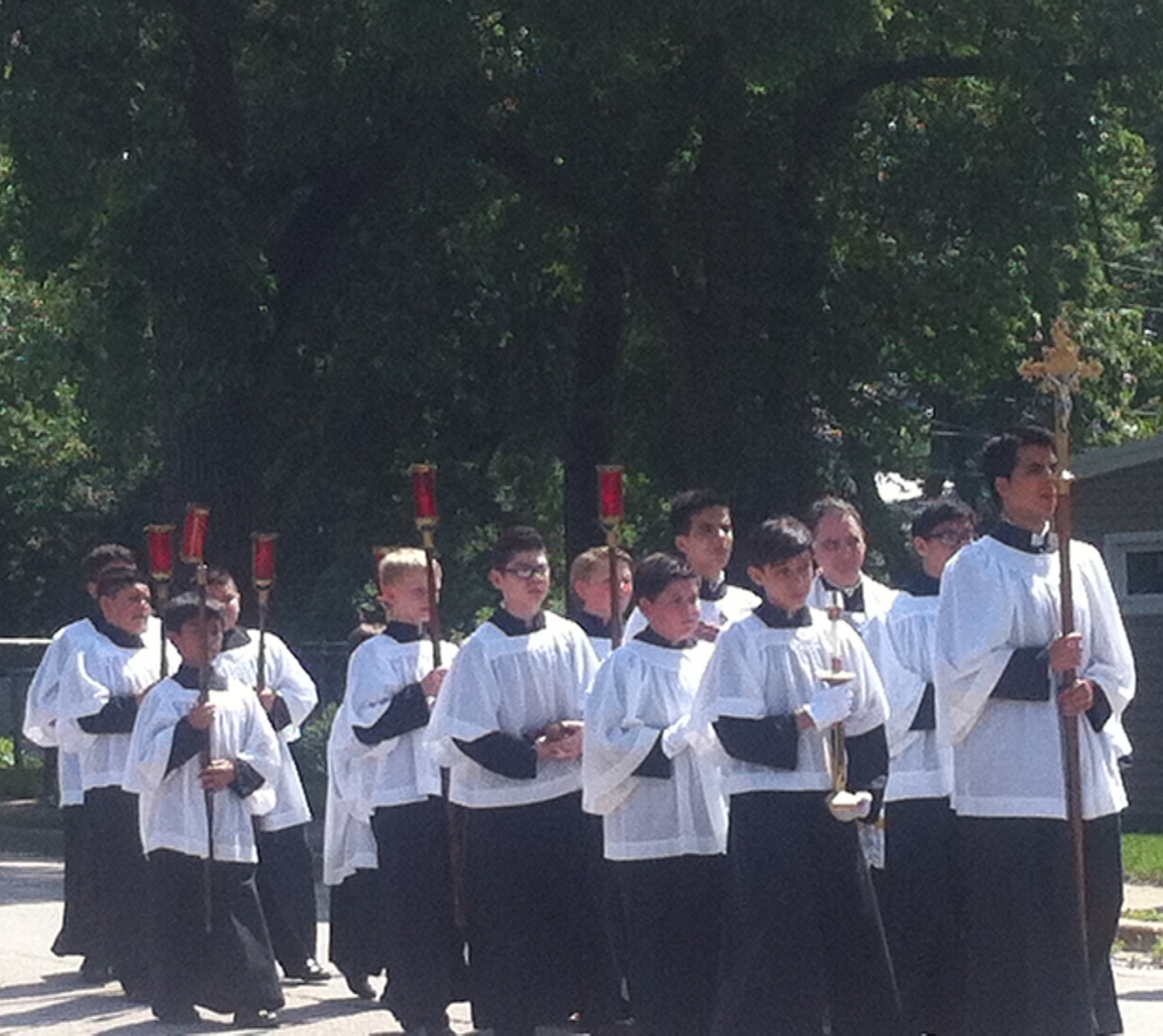 The streets could not contain our love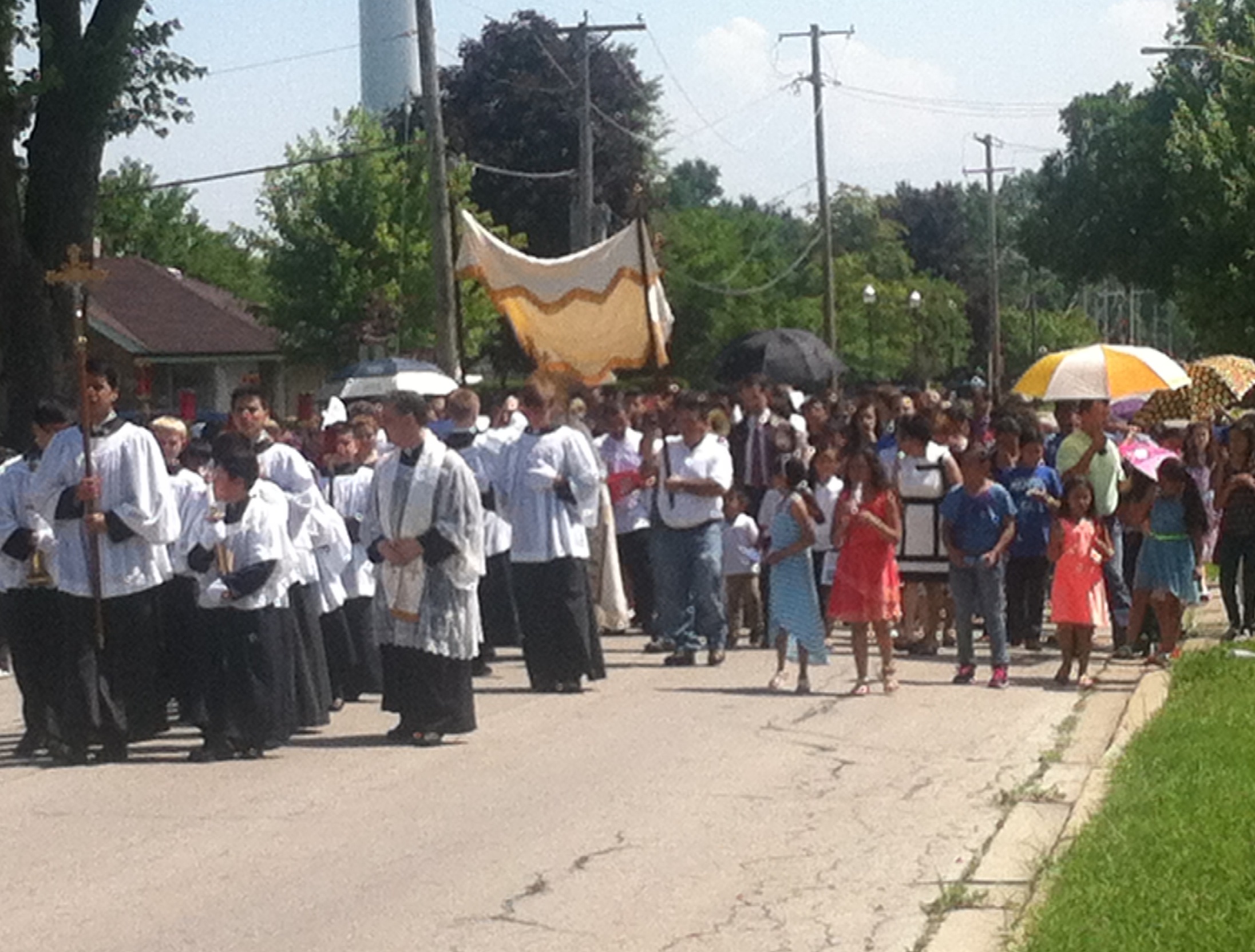 The Lord has many loving children on this earth